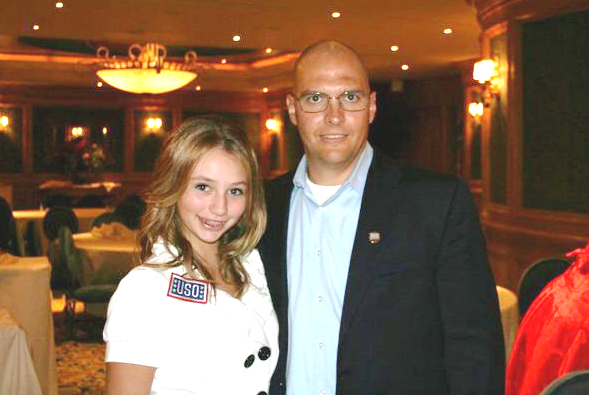 I met SSG (RET) Eric Maddox when I was 11 years old and had newly formed USO Kids. Eric spoke at Rice University Baker Institute for Public Policy on April 6, 2009 were we met him and stayed in contact since.
Then in 2010 we honored Eric at the annual Salute to Veterans Day Event with the Houston
West Chamber of Commerce where my mom, Bar was event chair and a member of the board of directors.  Then in 2011 Eric and I both spoke at the annual USO appreciation luncheon.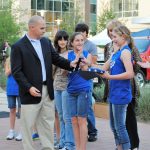 In 2011 Eric presented me with a flag, initiated by US Texas Senator, Kay Bailey Hutchison, flown over the US Capital at a military event at CityCentre for my 13th birthday and being Founder/President USO Kids.
"Mission: Black List #1" was released Dec. 13, 2008, to coincide with the fifth anniversary of Saddam Hussein"s capture. Prior to this, the real story of the manhunt, and the personnel involved, had not been revealed to the public. In the book, Staff Sergeant Eric Maddox pulls back the curtain to reveal a detailed, day-by-day account of the five-month, comprehensive search for Saddam.
Maddox was the Army officer who spearheaded the search leading to the capture of one of
the most sought-after men in the world. His story fills in every gap, including his crucial decision to zero in on a lead pointing to the all-but-unknown group of Hussein"s former inner-circle bodyguards. Maddox"s idea was simple: Find the inner-circle bodyguards and you would find Saddam.
For his service, Maddox was awarded the Defense Intelligence Agency Director"s Award, the Legion of Merit, the Bronze Star, and the National Intelligence Medal of Achievement for his role in the capture of Saddam Hussein.